Retail Wireless in Cypress, TX
Keep customers happily entertained and connected with reliable retail wireless solutions for your establishment.
RangerWi-Fi offers premium wireless solutions to power your retail establishment's Wi-Fi connectivity. Keep customers engaged, entertained and satisfied with internet connectivity that encourages repeat visits and improves business.
Interested in upgrading your old, intermittent Wi-Fi? Offer a better experience to your customers with RangerWi-Fi's premium retail wireless solution in Cypress, TX and nearby areas.
Call us today at (281) 638-8835 for a custom, budget-friendly quote for your business.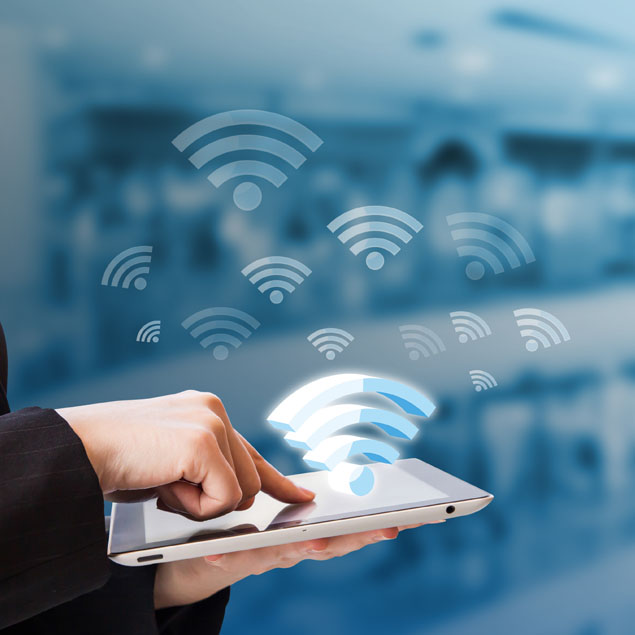 Meet Customer Expectations With Rock-Solid Wi-Fi
In today's world, customers expect great Wi-Fi, and businesses often fail to deliver. Spotty wireless, poorly-designed and buggy guest logins, and the need to provide too much personal information just to check-in dissuades and inconveniences customers. With poor wireless networking, you're unlikely to drive growth and encourage repeat visits.
When you choose RangerWi-Fi for your retail business network in Cypress, customers receive a premium experience the minute they walk in the door.
Low-friction guest login portals allow customers to sign in with a social network of their choice with a single tap.
Fast, uninterrupted connectivity keeps them satisfied, encourages future visits and increases business ratings.
Customized, branded login portals, marketing and promotional messages, and more.
Gain Incredible Marketing Insights
Find growth opportunities for your business: RangerWi-Fi retail wireless in Cypress lets you tap into historical and real-time Wi-Fi analytics.
How long are customers using your wireless network? What time of day are they most active? What network resources do they use? What media do they consume, and what social networks are most popular? Answer these questions and learn more about your customer base to drive marketing campaigns that are effective, targeted and successful.
Scalable As You Grow and Succeed
As your business grows and you invite greater foot traffic, your Wi-Fi needs to keep up to deliver your usual high standard of performance.
RangerWi-Fi's retail Wi-Fi installation in Cypress means your network architecture and hardware is built to grow and keep up with customer demand. Our expert retail wireless installation team can strategically add wireless access points to deliver greater coverage over larger premises – without your budget taking a hit.
Keep Business Operations Running Smoothly

Your new Wi-Fi network doesn't just benefit customers: confidently enable retail operations on your network, such as security and CCTV systems, inventory management software, and POS analytics.
RangerWi-Fi security experts configure the right security policies and access systems to make sure your business data remains protected and isolated, and customers enjoy wireless access concurrently.
Connect With Us Today For A Personalized Quote
Interested in taking RangerWi-Fi for a spin? We offer personalized quotes for retail wireless in Cypress that won't break the bank for your business, letting you add premium connectivity and improve your brand image.
Plus, our security and maintenance professionals keep things running smoothly, letting your brand grow to new heights while you deliver a consistent customer experience.
Get Started With Us Today
Get in touch with us today via email, or call us at (281) 638-8835. We look forward to powering your business Wi-Fi.