Office and Campus Wireless in Cypress, TX
Always-available, secure and resilient wireless networking for campus deployment applications.
RangerWi-Fi delivers turnkey solutions to campuses, allowing students, staff and faculty to work effectively in today's online distributed and remote learning environment. If you need campus wireless installation in Cypress, TX or nearby areas, we've got you covered.
We design a custom wireless network based on your network usage requirements, voice and video bandwidth needs, and public safety and security standards – while sticking to your budget.
Interested in a quote, or learning more? Contact RangerWi-Fi today at (281) 638-8835.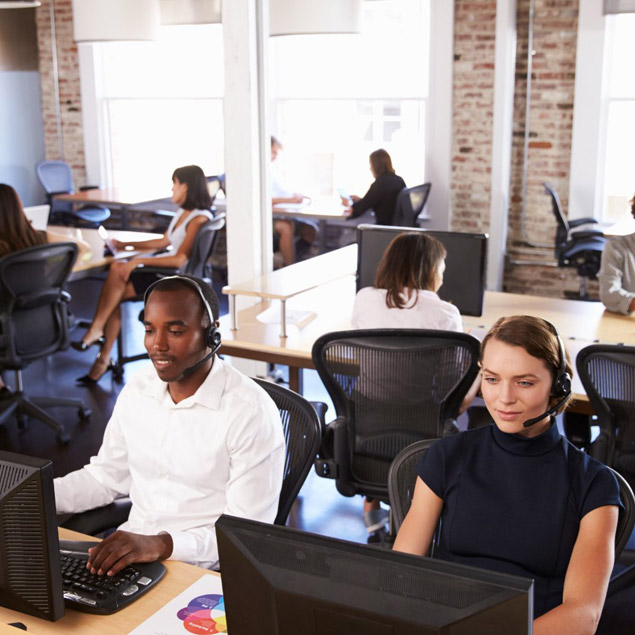 Maximum Coverage and Reliability
The most important factor for student and faculty wireless access is coverage.
With hundreds and even thousands of potential clients connected to your access points at any given time, you need a campus wireless solution that keeps everyone connected and safe, no matter where they are.
At RangerWi-Fi, we perform comprehensive wireless surveys on-site to determine coverage issues and eliminate interference before deployment. We use indoor and outdoor access points that are rugged, reliable and rated for high-performance applications.
Business and Office Wireless Solutions
Offices and businesses have the same wireless handling requirements as college campuses: a high-density environment populated with hundreds of employee devices.
RangerWi-Fi has the expertise to provide fast, reliable wireless services throughout your business – letting you focus on your job instead of dealing with poor, intermittent Wi-Fi coverage. Communicate effortlessly with remote clients, conduct business, and access your company intranet from anywhere.
Interested in an office wireless network solution in Cypress? Contact us at (281) 638-8835, and our expert networking professionals will help you design a system that suits your needs and budget.
Empower Students and Faculty With Seamless Remote Learning
In today's post-pandemic world, remote and distributed learning is more of a necessity than ever.
RangerWi-Fi allows students and faculty to participate in and deliver remote classes without any hiccups – anywhere, any time. Reliable campus Wi-Fi is the key to allowing access to learning materials and rich media such as voice, video and interactive whiteboards.
We deploy powerful campus wireless networks in Cypress, as well as nearby areas in Texas. Contact us today for a custom quote for your campus or office wireless solution.
Add Network Access to Older Buildings
With most campuses incorporating older buildings, wired networking can become a hassle.
Luckily, modern campus wireless networks from RangerWi-Fi offer robust performance, and can easily be added to older structures to provide flexible, powerful wireless connectivity.
Keep remote buildings or campuses connected to your primary network, while offering seamless integration and control.
Ask us for your custom quote for campus wireless deployment in Cypress, TX today.
Benefits of Our Campus Wireless Solution
When you commission a campus wireless solution in Cypress with RangerWi-Fi, you receive a multitude of benefits:
Increase support and provide a more creative, collaborative learning environment
Seamlessly integrate computers and devices into a unified network, with security policies and control as needed
Monitor and regulate bandwidth to curb misuse and provide critical support to faculty, administrators and staff
Refresh old buildings incompatible with new wiring with modern network access
Allow students and faculty to work any time, anywhere on campus.
Protect and ensure safety measures with reliable delivery of emergency updates and notifications to every wireless device on campus
Redundant, uninterrupted connectivity with commercial 4G/5G fallback and failover