Managed Wireless in Cypress, TX
Wi-Fi networking that's completely maintenance-free, with troubleshooting, configuration and access managed by professionals.
Hitting the ground running with a wireless network is a lot easier when your networking equipment is set up and configured by professionals. That's where RangerWi-Fi managed wireless services in Cypress, TX come in. We will design, install and configure your new wireless network so that you can start work or play with minimal hassle.
For more information, contact us at (281) 638-8835.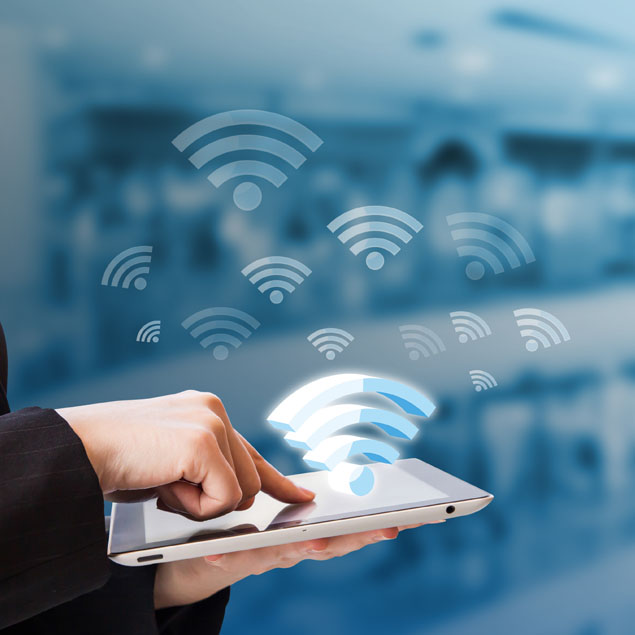 What is Managed Wireless?
When you sign up with RangerWi-Fi for a managed wireless networking solution in Cypress, TX, you get the benefit of having a Wi-Fi network that is completely managed by a professional team of networking experts. This frees up the need to have someone look at the Wi-Fi network to apply updates, troubleshoot problems, make configuration changes and solve connectivity issues.
With a managed wireless network from RangerWi-Fi, you're also not tied to contracts that require you to buy all your equipment from the same vendor. Instead, you have the freedom to choose the hardware and software that works best for your business. Freely scale up or down depending on your needs, and our management team will have your new configuration up and running in no time.
Interested in a managed wireless solution for your home, business, educational institution or hospitality business? Get in touch with us at (281) 638-8835, and our managed wireless networking experts in Cypress will guide you through the options that are right for you.
Our Managed Wireless Services in Cypress, TX

Complete wireless network setup and design. Cost-effective solutions that feature centralized management capabilities. We help you design an IT layout for your wireless network that is perfect for your business' needs, including equipment specification for routers, switches, access points, and more.
Network maintenance and management. Our team keeps your wireless network running smoothly, automatically applying the latest patches, updates, and security fixes.
Configuration changes. Any changes you need to make, such as changing network passwords and security settings, are all handled by our responsive support team.
Flexible, scalable design. Need to add or remove wireless or wired devices on your network? No problem. We help you make changes and scale as needed, without having to invest in entirely new equipment or deal with complex configuration settings.
24/7 network monitoring. We're proactive about keeping an eye on your network to pinpoint and fix potential problems before they arise.
Excellent customer support. RangerWi-Fi offers excellent customer support, handling your requests in a prompt, efficient manner.
Managed Wireless Applications
Our managed wireless solutions are available to meet the needs of a variety of businesses, including:
Schools, hospitals and universities
Small and medium businesses (SMBs)
Hotels, offices, retail outlets and restaurants
Parks, airports, and transportation hubs.
Recreational facilities and gymnasiums.
Libraries, museums and other public places.
As a professional managed wireless network provider in Cypress, TX, we can set up a wireless network that improves the accessibility, quality and coverage of your network, while working seamlessly in the background for maintenance, upgrades and security fixes.
Interested in learning more about the benefits of managed wireless? Let us help you start off right by calling us at (281) 638-8835.