Wireless Surveys in Cypress, TX
You depend on a stable Wi-Fi connection to run your business.
We make sure it delivers.
Ensure your equipment will perform properly, maximize performance and avoid interference with our expert wireless survey service.
Frustrated with the challenges of a weak or spotty Wi-Fi signal? Poor performance, intermittent connectivity… your device may even refuse to connect. These issues can mean downtime for your business.
RangerWi-Fi offers wireless survey services in Cypress, TX and neighboring locations. It lets you get a detailed look at how your invisible wireless signal travels through your building, letting you plan effective solutions for wireless deployment at your location.
Why You Should Get A Wireless Survey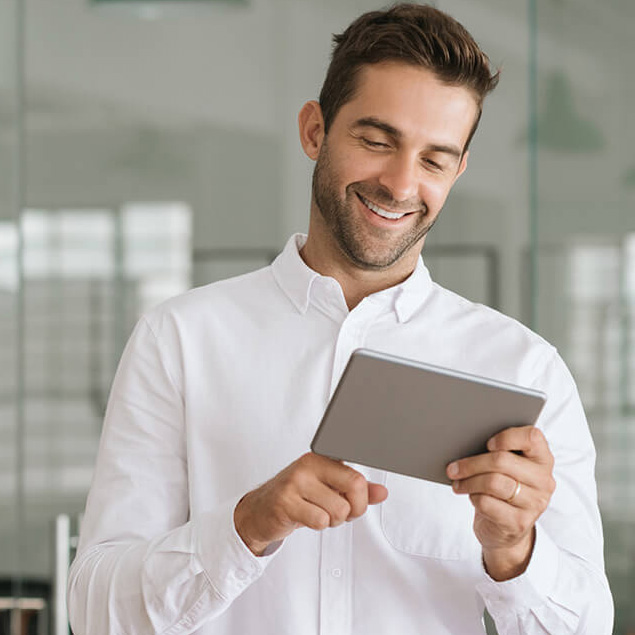 Wi-Fi, just like any other radio signal, has to travel through and bounce off walls to get to your device. The signal quality can also degrade because of interference from microwaves, cordless telephones, other wireless networks, and many other factors.
RangerWi-Fi's wireless survey service in Cypress lets you find out exactly what is causing your weak Wi-Fi performance, including:
Poor wireless AP performance
Poor AP placement
Physical obstructions, such as concrete walls and isolating doors
Neighboring wireless networks on the same channel frequency
Radio interference through other electrical equipment
Interested in a survey? Please get in touch with us. Our expert wireless survey team in Cypress has seen it all, and can deliver actionable information to help boost your business wireless networking.
Get A Survey Before New Wireless Network Deployment
We recommend getting a wireless survey if you are installing a new Wi-Fi networking setup, as it allows you to maximize its performance, eliminate dead spots, and make sure you get the most out of your new system.
When you choose our wireless survey service in Cypress, TX, we use specialist software and precision tools at your physical site to find out problem areas and zones where network coverage needs a boost.
The result? Wireless networking that is cost-effective, deployed faster, and more successful.
Contact RangerWi-Fi for a survey today.
Types of Wireless Surveys Offered
RangerWi-Fi can perform your wireless survey virtually, with no on-site presence required, using just a layout or map of your premises. However, we recommend physical site surveys, as they can catch obstacles that may not be apparent/present on a virtual survey.
1.Passive/Validation Site Surveys
A comprehensive survey that validates the presence, strength, interference and signal-to-noise ratio of your wireless network in different areas throughout your side. Results are delivered in an industry-standard, easy-to-read map of your site.
2. Active Surveys
Measures the connected performance of your connection to troubleshoot connectivity issues, measure upload/download speeds through the network, packet loss, and more.
3.Predictive Surveys
A simulated survey based on a virtual environment (an architectural plan of your site) that does not require on-site presence. It can be used to produce "what-if?" scenarios without a physical survey.
Not sure about which survey is right for you?
RangerWi-Fi's expert team of network engineers can recommend the best wireless survey in Cypress to suit your needs. Send us an e-mail or give us a call at (281) 638-8835 for assistance choosing your wireless survey.